Practice Areas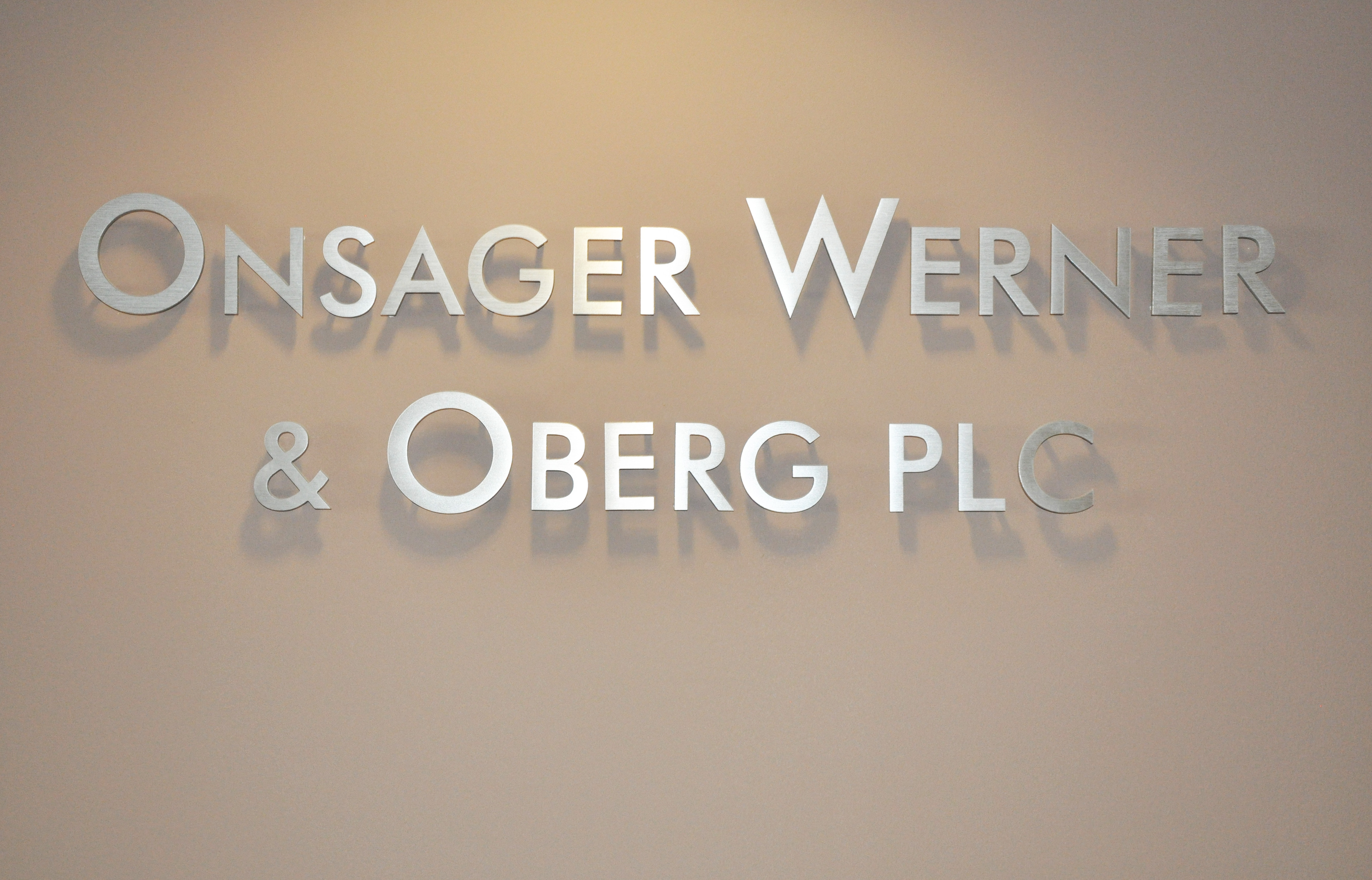 Practice Areas include:
Estate Planning, Wills & Living Trusts
Tax Planning
Corporate Tax
Partnership Tax
Real Estate Tax
Partnerships & LLCs
Nonprofit Organizations
Employee Benefit Programs
Executive Compensation Arrangements
Cafeteria Plans
Deferred Compensation Plans
Richard Onsager areas of practice include:
Tax Planning
Dick's tax practice emphasizes sophisticated tax planning for individuals and businesses in order to minimize taxes and preserve wealth and assets. Tax planning services include counseling clients on the choice of proper business or investment entity, corporate reorganizations and restructurings, mergers and acquisitions, debt restructuring, and the tax aspects of bankruptcy. His practice also involves counseling his clients concerning all types of equity compensation including qualified and non-qualified stock options, stock appreciation rights, restricted stock, the effective use of elections under Section 83 of the Internal Revenue Code, and compensatory grants of capital or profits interests in limited liability companies.
Corporate Tax
Dick's corporate tax practice focuses primarily on corporate mergers and acquisitions, and corporate restructurings and recapitalizations. He also assists his clients in tax planning involving the formation of corporations and their subsidiaries, planning for corporate distributions and redemptions, spin-offs and other corporate divisions and restructurings, and tax planning for affiliated corporations.
Partnership Tax
Dick is a recognized expert in the taxation of pass through entities such as partnerships, limited liability companies, and Subchapter S corporations. In addition to teaching law school courses on the taxation of partnerships, limited liability companies and S corporation, he is a frequent lecturer at professional seminars on these topics. He is able to combine this tax knowledge with practical drafting and structuring experience.
Real Estate Tax
Dick has considerable experience structuring real estate transactions to maximize the tax benefits associated with the ownership of real estate. He has particular expertise in the areas of like-kind exchanges of real estate, tax consequences of condemnation, and the tax consequences of real property foreclosures (both from a borrower's and lender's perspective). He has also been heavily involved in numerous real estate syndications and joint ventures for the acquisition and development of real property.
Partnerships and Limited Liability Companies
Dick has extensive experience in the formation of partnerships and limited liability companies. Dick was a member of the Subcommittee of the Business Law Section of the State Bar of Arizona that drafted the Arizona Limited Liability Company Act, as well as the Bar Committee that completely revised Arizona's Partnership Act and Limited Partnership Act. He is the author of the two volume treatise "Arizona Limited Liability Company Forms and Practice Manual" published by Data Trace Legal Publishers, Inc. which is used as a reference by hundreds of Arizona attorneys. He is also the author of the materials on limited liability companies contained in T. Thompson, et. al., "Arizona Corporate Practice" published by West Publishing. Dick has assisted hundreds of clients in the negotiation and formation of partnerships and limited liability companies.
Nonprofit Organizations
Dick serves as counsel to numerous tax-exempt organizations. He was a member of the Committee that completely revised Arizona's Nonprofit Corporation Act, and provides services to exempt organizations ranging from formation of the organization and obtaining exempt status to complex restructurings, mergers, and joint ventures involving exempt organizations. He also represents both exempt organizations and individuals in structuring deferred and planned giving programs and the formation of private foundations.
Business Transactions
Dick is involved in business transactions ranging from the formation of business entities to large corporate mergers and reorganizations. He is regularly involved in the acquisition of corporations and other businesses, representing both purchasers and sellers. His tax expertise allows him to structure these transactions to minimize tax costs for sellers or maximize tax benefits for purchasers. He also assists his clients in choosing the correct form of entity for their business as well as restructurings to maximize business and tax advantages.
Scott Oberg's areas of practice include:
Scott's practice areas include estate planning and estate administration, federal income taxation, business and commercial law, nonprofit organizations and tax-exempt entiteis, and employee benefits. His experience includes:
Estate planning, including the preparation of wills, revocable living trusts, irrevocable trusts, family limited liability companies and partnerships, and ancillary estate planning documents
Estate and trust administration
Gift and estate tax reduction planning and implementation
Business planning and structuring (corporations, limited liability companies, partnerships)
Tax planning, structuring and documenting business transaction, including purchases and sales of business entities and assets, mergers and reorganizations of business entities (corporations, partnerships, LLCs) and preparation of shareholder and buy-sell agreements
Planning, structuring and documenting the formation of nonprofit corporations and obtaining recognition of tax-exempt status from the Internal Revenue Servicer
Robert Werner's areas of practice include:
The focus of Mr. Werner's practice is on the design, implementation, and correction of problems in employee benefit programs, including qualified and nonqualified deferred compensation plans, executive compensation arrangements, health and dental plans, cafeteria plans, and I.R.C. 501(c)(9) trusts. Mr. Werner is listed in Best Lawyers of America and Arizona's Finest Lawyers.
In the sixteen-year period prior to forming a new law firm with Dick Onsager in August of 1999, Mr. Werner managed the employee benefits practice at the Phoenix law firm of Jennings, Strouss & Salmon, P.L.C., where he also served on the firm's three-person Management Committee for a number of years.